О компании
Asia Consult provides consulting services to applicants willing to enter foreign higher educational institutions and helps them with their admission.
The company began its activity in 2019 in Bekabad city, Tashkent region, and over the years it has expanded moving its head office to Tashkent and has managed to open 26 branches throughout the country. Based on the requirements of the applicants, the company holds negotiations with the foreign higher educational institutions on an annual basis and concludes direct agency contracts for the supply of the applicants. The company has developed the "Work&Travel: Germany" program, signed cooperation contracts and started the admission process.
Asia Consult helps the applicants to find their direction in the selection of their occupation and enter prestigious HEIs. In addition, we provide support to each student to adapt to a foreign HEI.
4
years in the market of Uzbekistan
---
40
we offer 40 universities
---
---
---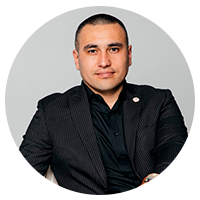 Head: Begimkulov Ilkhom Abdurashidovich
CONTACTS:
Adress: Uzbekistan, Tashkent city, Furkat street, 29
TEL: +998 55 503-10-10 +998 99 341 0094
Instagram: @asiaconsult.uz