About Us
The area of activity: banking services
Vision: To become the bank No. 1 in providing services to businesses based on Islamic principles inside and outside the country.
«Sanduk» MCDO LLC is a microcredit and deposit organization established in order to support small and medium businesses and improve the quality of the population's life. Year after year, MCDO has been growing and developing at a heightened pace by improving competitive products and the quality of the services provided to the customers, thus, expanding its presence both in Sughd region and in the south of the country. Owing to the dynamic development and the introduction of the world customer-service standards in clear and complete fulfilment of the assumed liabilities, it has developed an impeccable business reputation among organizations and thousands of Tajik citizens.
SANDUK MISSION:
We create opportunities for rapid and transparent access to finance based on Islamic principles for your business to prosper!
1
operations department in the building of the Head office
---
14
banking service centers throughout our country
---
7
more than 7 years at the market
---
---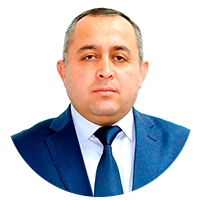 Director: Azizmurodov Sodikjon Khotamovich
CONTACTS:
Our address: Dushanbe, Istaravshan street 18
TEL: +446030708
Instagram: @sanduktj
Facebook: @sanduk.tj