About Us
«UDI-Mega Optica» LLP is a leader in the area of optics in the market of Kazakhstan. The company specializes in the wholesale and retail trade of optics through the largest network of «Mega Optica» salons. In addition to a large product range and a wide price range for the products, eyesight diagnosis, selection of modern and convenient optic frames, production and repair of glasses as well as a one-year warranty service are offered to the customers.
We are building the best marketplace for the most qualified and original goods for health and eyesight safety
.
«Mega Optica» is a center of a happy look!
25
more than 25 brands of frames and sunglasses
---
13
cities represent our products
---
---
High quality contact lenses, care drops and solutions
Consultation of leading ophthalmologists, warranty and post-warranty services
---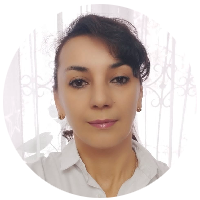 General Director: Saltykova Elina Akhmetovna
CONTACTS:
Address: Republic of Kazakhstan, 000001, Nur-Sultan, Republic Ave., 9/2
TEL: +7 771 100 80 08
Email: info@megaoptika.kz