About Us
The area of activity: Trade
The «Orekh Market» Company is an importer of natural nuts, dried fruits, vegetables and fruits from the CIS countries to the market of Russia, Europe and the USA.
The «Orekh Market» Company sells food products through a network of similarly-named stores in Moscow city. The main share of the range consists of nuts, traditional and exotic dried fruits, spices and oriental sweets. There are also grains, juices and tea mixtures. The main kinds of products are walnuts, pistachios, cashew nuts, peanuts, dried prunes, dried apricots and raisins.
The date of establishment is 2019. From its first day until now the rapid development of the network and the professionalism of the team have helped ensure the high quality of goods at a low price.
100
over 100 varieties of nuts and oriental sweets
---
250
more than 250 different products
---
2
online stores with a smooth-running delivery system
---
5
stores in Moscow and Moscow Region
---
---
---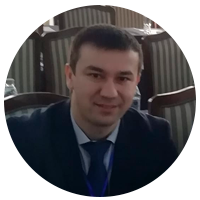 Head: Norov Askar Mukhammadievich