About Us
The area of activity: Education
The Oxford International School is a prestigious intellectual platform bringing up children in an atmosphere of kindness, unity and ambition.
Being located in Tajikistan, the international school provides the children with the opportunity to receive simultaneously a certificate of the Tajik format and a Cambridge certificate, which is acknowledged worldwide.
The educational program of the Oxford International School (OIS) is based on reliable educational principles. School teaching consists of two steps: primary (preparatory) and secondary education.
There are preschool education classes in the school. The children up to the 5th grade are provided with three-time meals and up to the 11th grade - with lunch. Transportation and a dormitory are provided to the children from distant districts.
50
teachers from Great Britain, India, the Philippines, Egypt, Kenya, Nigeria, South Africa, Cameroon and Canada, and the best local specialists
---
550
the school is for 550 students and 50 preschool-age children
---
---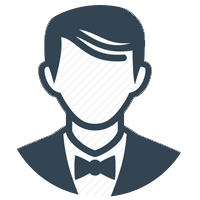 Supervisor: Kirichek Natalya Viktorovna
CONTACTS:
Address: 63 Radjabov Str., Khujand
Administrator: Murotova Mukhibadzhon
TEL.: +992 11 559 77 77
Email: info@oxford.tj