About Us
The area of activity: Agriculture
The network of «Vitamins of Tajikistan» wholesale distribution centers is a national platform to organize effectively improvement, packaging, storage, transportation and sale of agricultural products, proper phytosanitary control, efficient interregional redistribution of agricultural products as well as customs service of the foreign trade flows of food.
10
hectares of the modern greenhouse to grow vegetable crops in Lewakand
---
96
more than 96 hectares of fruit gardens, apricot gardens and grapes in Asht district
---
6
hectares of super-intensive apple gardens in Spetamen district, Sughd region
---
64
hectares of almond and pistachio plantations, "Khatlon" WDC LLC in Dzhaikhun district, Khatlon region
---
The manufacture of organomineral fertilizers "PHITOVIT" is one of the first organic fertilizers manufactured in Tajikistan.
The members of the "Vitamins of Tajikistan" LLC, operating in the Spitamen region of the country gathered more than 110 tons of high-quality tomatoes from our own innovative greenhouse and delivered them to consumers.
The major part of the work in this greenhouse is mechanized, which increases production efficiency.
Offering to name our society "Vitamins of Tajikistan", Saidmurod Davlatov motivated his decision by the fact that intensive farming, organic fruits and vegetables of our country can not only bring good profits to farmers, but also serve as a visiting card of Tajikistan.
---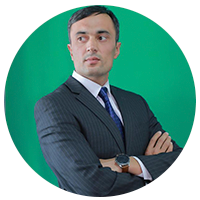 Head: Abdunabiev Firuz Sobirzhonovich
Address of the WDC: 735700 Khujand city, Republic of Tajikistan, Sughd region, Zarif and Soleh Rajabov street 63, Khujand star 3rd floor,
CONTACTS:
TEL: +992 94 300 33 33, +992 93 558 75 78
Email: info@vitaj.tj